Daemon Dash launched!
王福强
2023-10-25
---
Daemon Dash is a full-lifecycle GUI tool for managing launchd services, from config crafting to state management.
BTW. If you want a free tool to craft launchd configuration, Launchd plist composer is a good choice(as I had mentioned it in previous post Launchd plist composer released today). Daemon Dash includes all features Launchd plist composer has.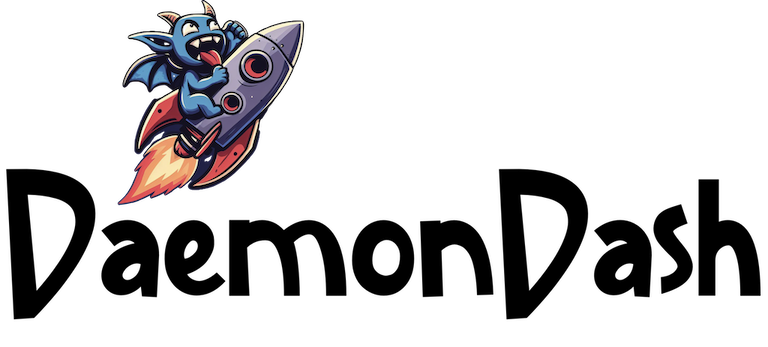 Features
launchd configuration editing with flow visually

save as / export (for other purpose / to other locations)
deploy directly via daemon dash

put existing launchd services under management in GUI

import by selecting via file chooser
drag and drop directly

full-lifecycle state management with each launchd service

admin privileges for once to ease management or ask privileges every time when it's needed
Screenshots
You can take look at the following screenshots to get a sense what daemon dash does: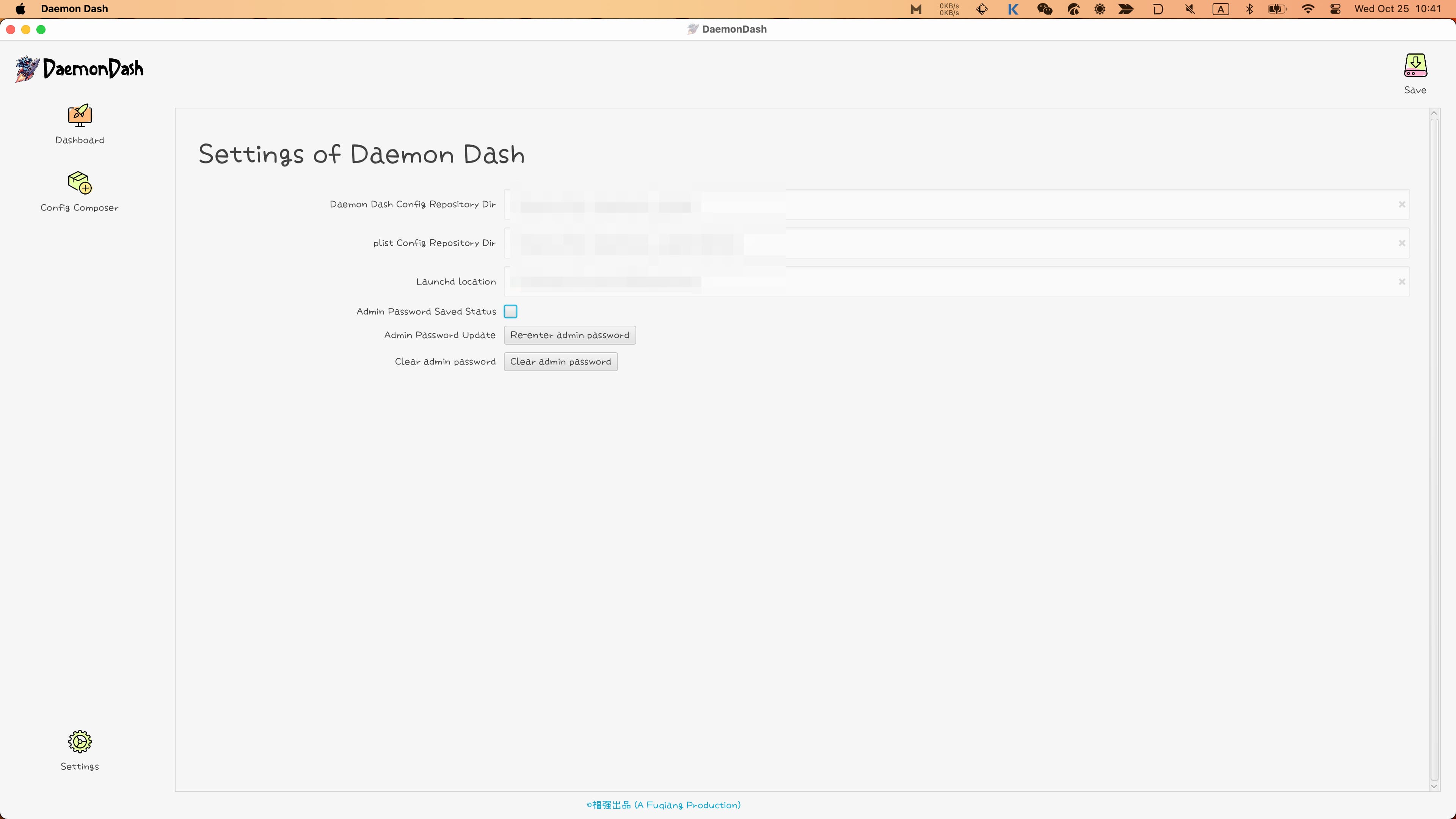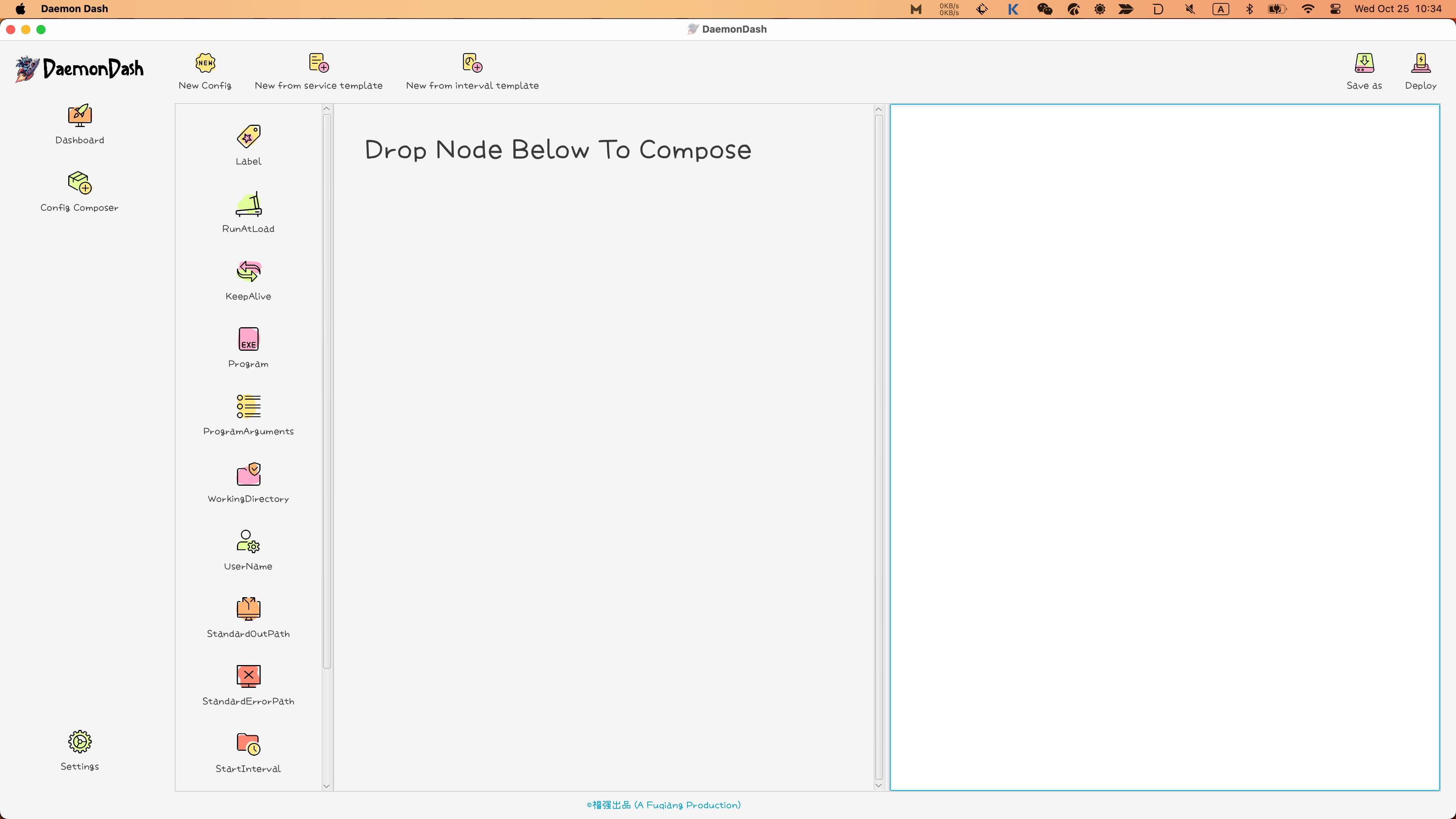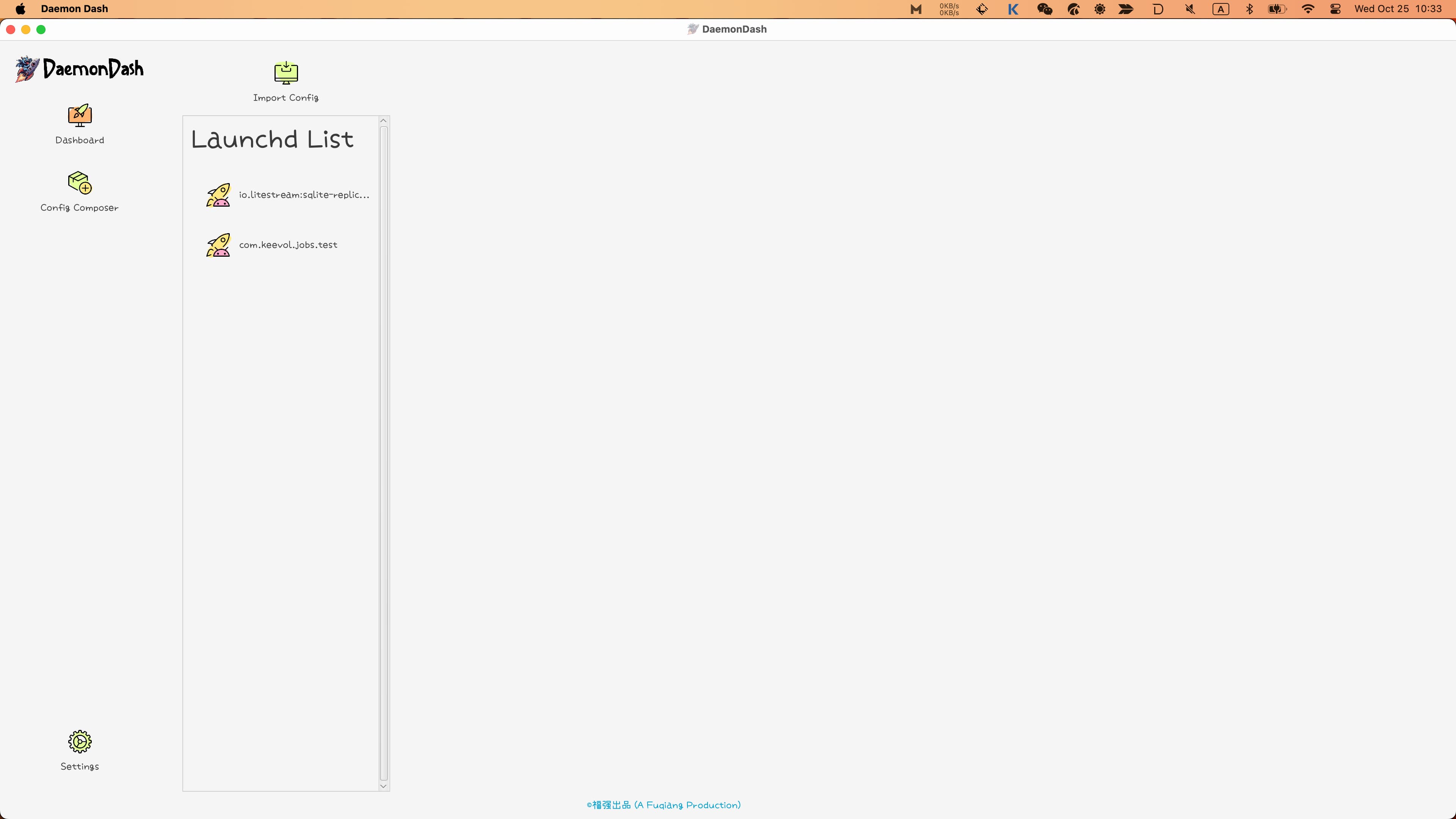 Last but not least
It's a tool for small group of people, I think, but at least I'm one of them ;)
Grab it if you need such a tool to manage your own launchd services.
https://wfq.gumroad.com/l/daemondash
---
---
「为AI疯狂」星球上,扶墙老师正在和朋友们讨论有趣的AI话题,你要不要⼀起来呀?^-^
这里
不但有及时新鲜的AI资讯和深度探讨
还分享AI工具、产品方法和商业机会
更有体系化精品付费内容等着你,加入星球(https://t.zsxq.com/0dI3ZA0sL) 即可免费领取。(加入之后一定记得看置顶消息呀!)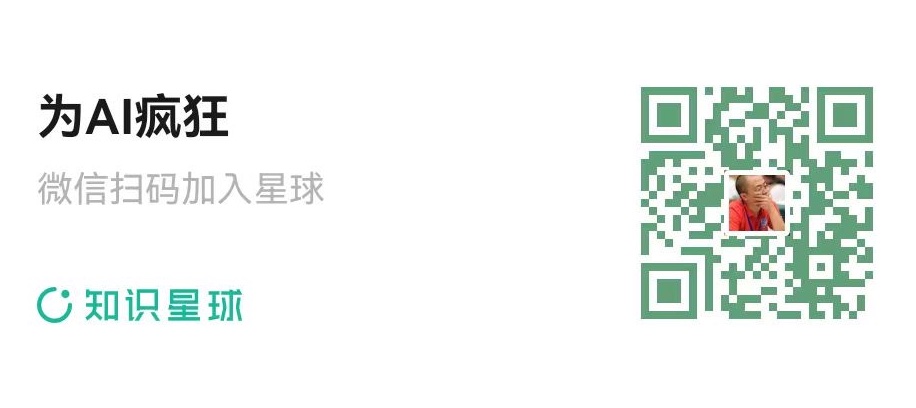 ---
存量的时代,省钱就是赚钱。
在增量的时代,省钱其实是亏钱。
避坑儿是省钱的一种形式,更是真正聪明人的选择!
弯路虽然也是路,但还是能少走就少走,背后都是高昂的试错成本。
订阅「福报」,少踩坑,少走弯路,多走一步,就是不一样的胜率!

---
---